DLECTRICITY Site #5: DTE's Beacon Park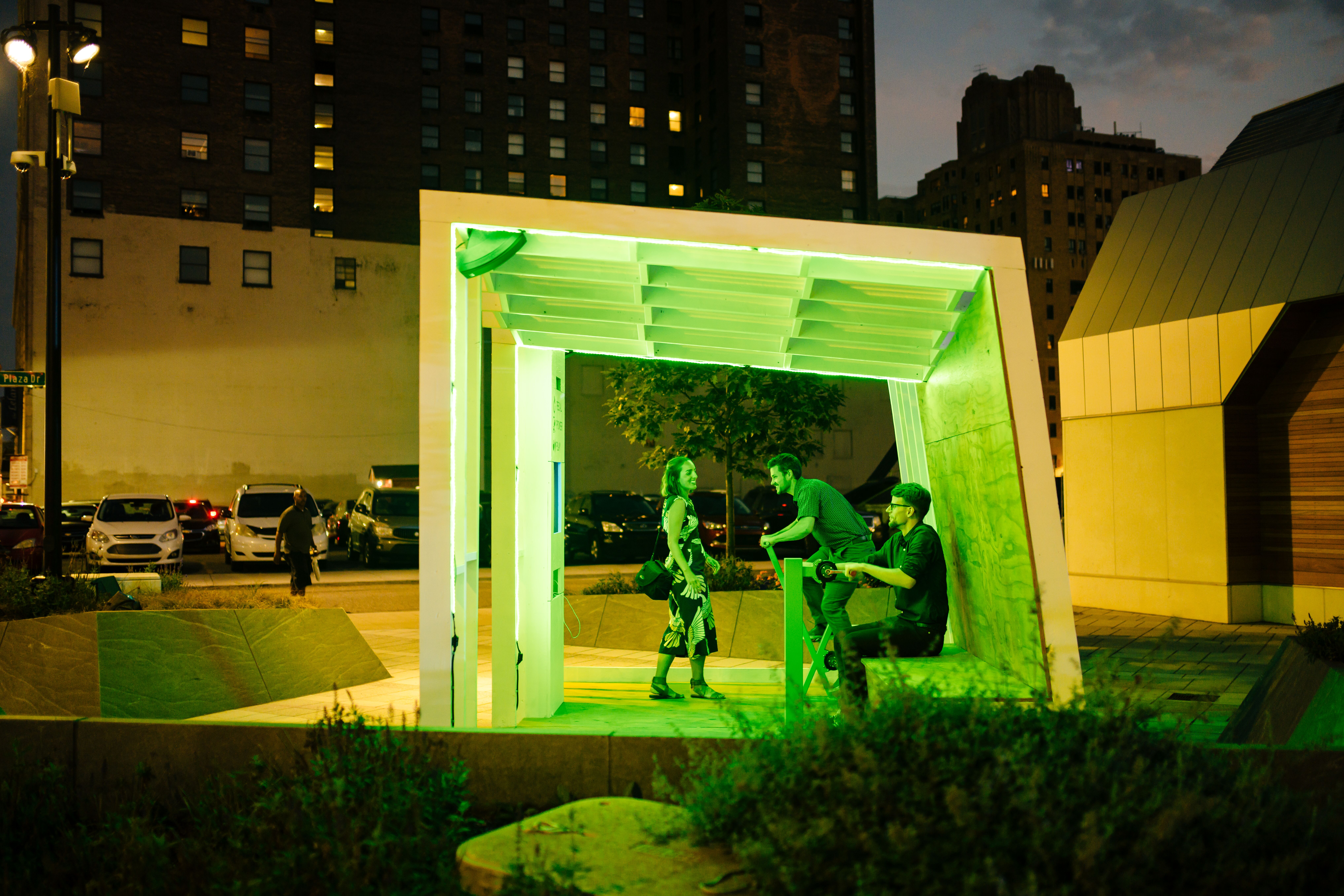 If you thought DLECTRICITY was big in its past years, wait till you experience it this September! We are thrilled over the festival's expansion to DTE's Beacon Park. With 1.2 acres of land in the heart of Detroit, no other site could be a better addition to DLECTRICITY. This expanded footprint allows us to showcase even more artists and bring to festivalgoers even more to interact with and experience.
In July of 2017, DTE Energy transformed the empty lot on the corner of Grand River and First Ave into a community park space in Downtown Detroit. Beacon Park became a popular site immediately among visitors and Detroiters alike. Its year-round programming includes seasonal festivities like Cider in the City, free film screenings, a summer concert series, group exercise in the park, a farmer's market and so much more. In essence of its name, the park has very much become a beacon to the city—a brilliant site for celebration and gathering.
The triangular park is no stranger to site-specific art. Its wondrous landscape accommodates art projects throughout the year. It's also an ideal site for performances. For a nighttime art festival like DLECTRICITY, the elements offered this year at Beacon Park are advantageous. The expansive, circular greenspace can host a large-scale project—or two—and various interactive installations could spill into the broad passageways that connect to the street sidewalks. More intimate works can be tucked in amongst the grove areas with tree coverage, winding paths and seating. The most imaginative and feasible installations can come to life here!
Many thanks to the DTE Foundation for bringing this opportunity to DLECTRICITY and artists at all levels. How selected projects will make this downtown destination glow will certainly be a sight to behold. We're counting down the days to when we'll see Beacon Park transformed!